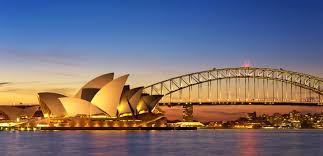 Earning an MBA in Australia
If you earn an MBA in any of the Australian top universities, your certification would be recognized internationally. That means you would be in a position to earn great opportunities anywhere across the globe. In addition to the high-quality education offered by these universities, most international students are also influenced to enroll for MBA in Australia because of the country's multicultural population and its beautiful, natural environment that makes one's stay in the continent over the more exciting, unique, and adventurous.
If you are to qualify for a place at the top universities in Australia for MBA, you would need some previous work experience, at least for most of these institutions. They do this to ensure that the students combine learning and on-the-job knowledge to get a better grasp of how the business systems work. As a result, learning becomes more practical and exhaustive for the students since they would focus more on things that are relevant to their career.
An MBA from Australia essentially prepares a graduate for work in the world of business. The high-quality education the students receive from the distinguished faculties give them a competitive advantage over other students in the job market. By promoting innovation and critical thinking, MBA Australia programs equip students with relevant skills to help them solve real-world problems.
If you're looking for a place to advance your undergraduate studies while you enjoy an international perspective and an intellectually challenging environment, then consider in Australia. Here are some of the best universities in Australia where you can pursue an international MBA in Australia.
• Murdoch University
Get an MBA that equips you with business and management skills that will take your career in a new direction by choosing to study your MBA at Murdoch. At Murdoch, you'll be supported to pursue your career goals as you walk your journey of personal and professional growth. The program takes one year to complete with options to study on-campus or online, part-time or full-time, so as to fit your studies into your working life. It has two entries, one in summer and the other one in winter. You can enroll whenever it's convenient for you.
• Flinders University
Flinders University is one of the best universities in Australia for MBA. The university's MBA course is future-focused and industry informed. The MBA can be obtained through a combination of face to face and online classes, making it flexible enough to suit your study and life commitments. The MBA takes one and a half years to complete, with an option to study full-time or part-time. There are two entries - one in March and the other one in July.
• Charles Sturt University
Charles Sturt University is among the top universities in Australia known for their MBA courses. An MBA from Charles Sturt University will help you develop the business and leadership skills that are so important in advancing and achieving the right qualification for your career. The program takes 3 years if you're studying part-time or one and a half years if you're studying full-time. It combines both online and on-campus lessons to accommodate your personal commitments as you study. The program has an entry in March, July, and November. You can check to enroll for your MBA during any of the three entries.
· The University of Adelide
The University of Adelide is one of the best universities in Australia that offer MBA. That explains why many students from across the globe are sending in their applications to the school for a chance to pursue their MBA there. Adelide MBA provides a range of value-add opportunities, which allow you to customize your MBA experience to align with your own personal and professional goals. It's designed to provide maximum flexibility to modify your schedule by giving an option for evening classes, or intensive weekend lessons that will see you achieve your study goals. The program takes 1.5 years if you're doing it full-time and 3 years if you're studying part-time. The mode of study is mainly on campus with intakes in January, May and September. Choose a convenient commencement date and enroll for your MBA.
· The University of Sydney
An MBA at the University of Sydney is offered either full-time or part-time, and it's designed for professionals with three or more years of relevant experience. It is for students who are seeking to advance their career to the next level and break into senior management. It caters for the study demands of busy managers and it is mainly based on experimental learning to help you confront complex real-world problems. The full-time program takes one and a half years whereas the part-time one takes three years. The admissions take place several times in the year.
When you get a chance to study in such top universities in Australia, you can be sure that at the end of your studies, you will be up for grabs by big institutions, owing to the practical nature of the course. The beautiful thing about this whole process is that Mousez can help you get scholarships as an approach to cutting down on costs involved in your studies. You can go ahead and Apply Now to see the scholarships you qualify for.
---