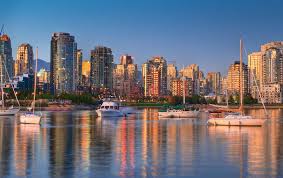 Is Studying in Canada a Good Option?
Ranked among the ten best countries to live in, Canada is a noteworthy study destination for many international students. It is not for nothing that many international students prefer to pursue their post graduation courses in Canada instead of other countries of its caliber. If you are looking to acquire a Canada study visa and enroll for a program in this beautiful nation, then plentiful benefits await you. Remember you can always make your application right here to enjoy the multiple benefits other students are relishing by pursuing your dream course in some of the top universities in Canada.
Below are some of the reasons why Canada is a good study destination. These give a good explanation why Mousez has Canada among the top list of study destinations they provide consultancy services for.
1. Home to Top-Ranked Universities
Mention countries with some of the best universities in the world and Canada quickly comes to mind. Whether you are pursuing an undergraduate or postgraduate program, whatever degree you are looking to attain can be offered by the Canadian institutions. All you need is to get your admission, acquire a Canada study visa, and organize your transport arrangements and you will be good to go. Most of the universities in Canada have built an unparalleled reputation in terms of academic performance and employment rate for their graduates. With that in mind, Royal Roads University, Stenberg and Centre for Arts and Technology are some of the top universities in Canada worth checking out.
2. A Bilingual Nation that Embraces Diversity
The idea of studying aboard can be fascinating until you realize that you will have to cope with the demands of an entirely new culture and worryingly, a new language altogether. Fortunately, this is not true of Canada. Canada is a bilingual nation with English and French as the two recognized official languages. This means that your integration into the country will be easier, provided you can communicate in either of the languages, but more so English. If you can only communicate in English, your stay in Canada will be an opportunity for you to learn French as well. Obtaining a Canada study visa is easier than you may think. This is because the country embraces diversity and, therefore, their commitment to welcoming international students.
3. A Safe Country
Largely known as one of the safest countries in North America, studying in Canada is an opportunity you will live to cherish. Canada has proven on many occasions to be a just and peaceful nation. It's not for nothing that the crime rate has significantly decreased in recent years. In fact, most of the Canadian universities and colleges boast 24-hour security to guarantee the safety of their students. And now, with several publications ranking it highly among the countries with the highest quality of life, pursuing your post graduation courses in Canada couldn't be any better.
4.Excellent Natural Environment
Canada boasts some of the most beautiful sceneries and the lucky few will have plenty to enjoy. From the Alberta Majestic Rocky Mountains to the coastline of British Columbia and the Great Lakes, an adventure you will relish in when pursuing your studies in the country is amazingly great. Whether you are in the top universities in Canada or any of the international colleges and universities, you can be sure that your experience in the country will be worth the while.
University education is a great experience that prepares you for your future life. With so much at stake, Canada presents a perfect opportunity to make the best of your university education. Still wondering if pursuing your first degree or post graduation courses in Canada is worth it? Take a quick tour of our website to find more convincing reasons to study in this country and how you can complete your application process effortlessly.
---