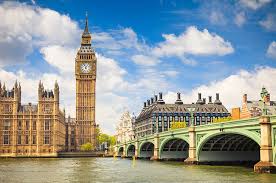 Popular UK Universities for Business Studies
Business is one of the courses in which most of the United Kingdom's higher educational institutions excel. In fact, the country is considered by many ranking bodies and opinion leaders as a reliable global destination for business studies. Their universities and colleges that offer business courses have for years produced well-known and established entrepreneurs, many of whom are serving in diverse capacities across the globe. Some countries even go as far as offering scholarships to their students to travel to and study business in the UK. This is also because the best business universities in UK rank among the topmost in the world.
You can visit Mousez's application page and submit your application so that you can receive regular updates on the scholarships you qualify for.
If you are interested in studying business abroad, you may want to consider one of the business universities in UK. Some of the best universities in UK also perform very well in business courses despite not being exclusively business schools. The fact that the degree you earn from these institutions would be globally recognizable means you can study in the UK and then travel back home to work. This is part ofMousez's mission in supporting as many students as possible to earn opportunities and scholarships to study abroad before coming back home to make a difference using the skills they earn.
However, even as you go into a search for a UK university, there are some specific metrics to look into, including employability, alumni success, return on investment, thought leadership, learning facilities, entrepreneurship, and faculty diversity.
Below are the top ranking UK universities that offer business courses.
Lancaster University Management School
The Management School at the University of Lancaster, has been ranked as one of the best business universities in UK, by most ranking bodies. There are several study programs in the institution offered to suit different individual interests. Lancaster is renowned to be a research-oriented institution, with modern top-notch facilities. Students here get to engage in research activities both in and outside the University. With this approach, the graduates are well prepared to face the challenges they encounter after school.
The University of Manchester – Alliance Business School
This business school was ranked at 10th place in Europe on the Financial Times survey. It is one of the best universities in UK for business studies. The school offers 14 undergraduate programs, 16 postgraduate programs and full time MBA programs. The finance programs at the school are closely partnered with CFA Institute to ensure the best is given to the students. International students are guaranteed University managed accommodation at the institution. Alliance Business School is among the top rated universities in UK.
Cambridge Judge Business School
Cambridge Judge Business School is part of Cambridge University and is among the best universities in UK. It is also one of oldest and most prestigious universities in the world. It boasts of 14 interdisciplinary research centers with cutting edge facilities. The university is known for academic excellence since 1990. It works hand in hand with different organizations to ensure that its students are exposed to their fields of practice even as they are still undergoing their studies. Cambridge Judge Business School remains among the top rated universities in UK.
City University: Cass Business School
Cass Business School was established in 1966 and it holds triple accreditation from the AACSB, AMBA and EQUIS. Located at the centre of London, the school has maintained a good reputation in the UK. The institution, which sits among the top rated universities in UK, is part of City University of London offers courses in finance, management, investment, entrepreneurship, insurance, risk management, among others. International students from across the globe prefer Cass Business School for their approach, that focuses on equipping students to handle challenges throughout their career.
University of Exeter Business School
Exeter Business School was established back in 1998 and is part of the University of Exeter. It has made its name as a research university and business school to rank in the top 100 global business schools globally. International students enjoy a variety of courses and specialisms in finance, business, economics and management. International Student Barometer Autumn 2013 stated that 95.5 per cent acknowledged that the school was a conducive place for learning.
There are several other UK universities and a selection of the best business universities in UK that qualify to be part of this list, including University of Warwick – Warwick Business School, Imperial College London - Imperial College Business School, The University of Manchester - Alliance Business School, and University of Edinburgh Business School among others. These universities also offer excellent business courses and produce top graduates who are respected in the business field.
In case you are still finding it difficult to decide on a university to submit an application to for a business course, reach out to Mousez here.
---