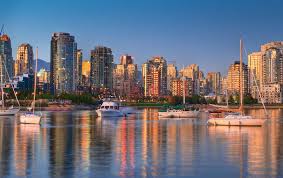 Preparing to Study in Canada as an International Student from Egypt
Canada is one of the countries that attract many international students from Egypt, and it is for a good reason. The country is friendly to foreigners, it's safe, and the schools charge lower tuition fees compared to other countries of its caliber. Other reasons why Canada is attracting more and more foreign students every year include welcoming immigration policies and the possibility of benefiting from post-study work. This is clearly why many educational agencies in Egypt offer application support to students who would like to further their education in Canada. When you contact such consultants, they provide you with as much relevant information as possible about the best universities in Canada, where you can go and take your higher education.
Canada's health care system is stable and hospitable to both citizens and foreigners, with not so many incidents of ill treatment of non-citizens. Canada is also ranked among the world's safest countries because of its significantly low crime rate. No wonder the United Nations positioned Canada as a standout among the best places to live on the planet. This was in view of Canada's excellent performance in instructive education, higher life expectancy, national income, and quality of life.
You can pick one of the universities in Canada and then Apply Now for a scholarship as a way to further trim down the amount you would pay for your education. There are also some other study abroad agencies in Egypt that can provide you with more information on what you need to do as part of your application process.
What Does it Take to Study In Canada?
here are four main prerequisites for international students who wish to further their education in Canada, namely, language, proper documentation, academic qualifications, and adequate finance. Both English and French are spoken in Canada, which means you stand a chance if you're fluent in either. In fact, many Canadian universities offer courses in both languages. In case you're not a native speaker, you may need to submit proof of proficiency in the language you expect to study in. Mousez is one of the most consistent study abroad agencies in Egypt that will provide you with information regarding what you need to do even before submitting your papers to the prospective school. The information Mousez provides is up to date, thus ensuring that you only submit your application once the right way.
Study Visa Requirements
You can study for up to six months in Canada without a student visa, but to study for a longer period, you would need to apply for a study permit. The study permit will be your visa for the length of time you intend to stay. To obtain the study permit, you need a valid passport, proof of acceptance by a particular learning institution, and proof of funds for your tuition and expenses. You will also need recent passport size photos, immigration medical examination from empanelled doctors, and a statement of purpose, indicating that your intention to travel is to study.
If you get a student visa, you will be eligible to work on campus throughout the year, enabling you to earn money towards your expenses. In fact, you would even be in a position to earn enough to take care of your school fees and other expenses. The students can also apply for off-campus work visa after staying in the country for six or more months. Mostly, international students are permitted to apply for post graduation work visa that allows them to remain in Canada for three years after graduation. There is also a possibility of processing their permanent residence in tandem to enable them to work stay permanently in the country.
Accommodation
You have three fundamental alternatives with regards to finding a spot to remain during your studies. This is contingent upon what you need and your financial limit. You can choose to live on or close to the campus on apartments owned by the school you are studying in. By staying in the school accommodation, you get to know fellow students and get an opportunity to create new friends from across the globe.
Renting an apartment is another option. This would give you some level of privacy if you choose to live alone. You can also choose to stay with a roommate, as a way to cut down on accommodation expenses. Then there are students who opt for homestay. Not so many people like this, but for those who go for it get an opportunity to live with a nearby family, thus getting an extra touch of the Canadian lifestyle.
Even though there are many study abroad agencies in Egypt, you must always pick the most reputable ones. This is because working with an experienced agency would make it possible for you to organize everything very well in advance. For scholarships, you can reach out to Mousez or simply drop your application here.
---