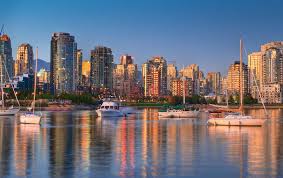 Quality Education in Cheap Universities in Canada
For those who would like to further their studies in Canada, one of the greatest concerns is cost. That is why many people end up settling for schools that offer affordable tuition fees Therefore, if you cannot raise the money needed to join the top colleges, are many cheap universities in Canada that you can opt for. The good thing Canada is that cheap does not automatically mean a compromise in quality. You are still guaranteed excellent education.
Every international student seeking to study in Canada must weigh a number of factors, including tuition fees and cost of living. This should be done in comparison to other countries that also offer quality education. Most people like Canada because the tuition fees is generally affordable, thus not putting a lot of pressure even if you are to take care of the cost of living.
As mentioned above, the tuition fees in Canada is by and large affordable. However, we hereby highlight some of the renowned cheap universities in Canada that also fit the low-priced bracket.
Center for Arts and Technology
This school is among the top digital art universities in Canada, with a very comprehensive profile in the arts, covering audio engineering, animation, digital film, photography, and more. The institution boasts of two fully-fledged campuses located in Surrey and Kelowna, where the students have access to state-of-the-art studios for their practical-based learning. Not only is the school properly equipped with modern equipment and facilities, but it is also attracting some of the best instructors and inspiring mentors, bringing in some industry big names into the classrooms. In spite of this university being so affordable, you can still Apply Now for the possibility of a scholarship to cut your costs even lower.
Sternberg College
Sternberg College is a respected educational institution in the field of Health Care, Nursing and Educational fields. In fact, it sits among the best universities in Canada on health care and nursing. With more than 25 years offering quality education, Sternberg College has built a reputation as one of the go-to colleges for the courses it offers. It is on this very backdrop that The Education Company Inc. (TEC) acquired the university in 2003. The college has produced excellently performing graduates, including Fawzi Ahmad, the winner of NACC Graduate of the Year in 2013, Sheetal Dhir, a leading health care assistant, and many more.
Royal Roads University
Royal Roads University has a reputation for academic excellence besides standing in one of the most exotic National Historic Sites in the city of Victoria, British Columbia's capital. The school, which ranks among the best universities in Canada in terms of practical education, has faculties that are career-driven, with student-friendly courses. This is not just mere talk. The university even scooped the top position in the Canadian National Survey of Student Engagement. Their degree programs are designed in a manner that prepares students for the real work environment. Royal Roads University's popular majors are Social Justice, Business Management, and Communication.
Despite the affordability of universities in Canada, there are some other costs that would be involved. The cost of life in Canada is considerably inexpensive if you limit yourself to the things you need for your upkeep and studies. You can also look for ways to boost your income by taking part-time jobs.
Below are some important highlights for international students.
Cost of Living in Canada
The cost of living or the amount of money you will require as a student to take care of your needs while studying in Canada will depend greatly on the kind of lifestyle you choose. Basic needs for a student may include accommodation, food, books, and, of course, recreation. Estimates show that students in Canada need about $600 to $800 monthly for his or her daily living. If you manage to meet the cost of living without a problem, then you are able to study peacefully even in some of the best universities in Canada.
Mousez is committed to providing you with as much information as possible to prepare you for your studies in Canada. And for sure, by the time you will be boarding the plane, there would be no surprises left for you to encounter in Canada regarding your academic pursuits.
Work While Studying
Having the opportunity to work as you study will help you to take care of some your day-to-day needs. This option usually come in handy for students who choose to study in Canada after graduation, but it is also beneficial to all students in general. The beautiful thing about Canada is that the country's policies allow international students to work while studying. You will have to look for the jobs, though. This is to say that having a work permit does not transfer the responsibility of job search to any other body. At the same time, all students are advised to have their studies as their primary reason of stay in Canada.
With the above information, you are in a better position to make a decision on whether Canada is your next destination for further studies or not. The fact that you can still study in Canada after graduation also makes the country a choice study destination. And if you would like to get information about possible scholarships, just Apply Now and Mousez will get in touch with you.
---