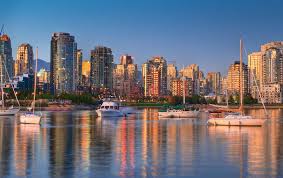 Canada's reputation for offering world-class undergraduate and postgraduate education has positioned it among the most popular destinations for international students seeking to pursue higher education outside their country. The number of international students enrolling in post graduation courses in Canada is rising steadily each year, an indication of increased demand for the country's postgraduate studies.
A large number of international student enrollments are from students who would like to study masters in Canada. This is because a masters degree in Canada is both affordable and recognizable the world over. There are also many scholarship opportunities available for international students who would wish to pursue their master's studies in the country. Those who wish to check some of the available scholarship openings can Apply Now and await the feedback from the Mousez team.
Why Take Your Masters in Canada?
Canada plays a major role in the global higher education. It has world-class universities that are ranked highly by different institutions. And that is why so many people are up in arms to take post graduation courses in Canada.
Here are some of the reasons why you should consider pursuing your masters degree in Canada.
• Availability of Post-Masters opportunities
If you stay around in Canada after completing your studies, you might be eligible for a post-graduation work permit. This will allow you to work in the country for as long as your program duration lasts, giving you an opportunity to gain work experience from an international environment.
<
• Bilingualism
Canada has two official languages (English and French), making it a perfect destination for both French and English speakers. The country also offers an opportunity for you to learn new languages or simply improve your language skills. This is one of the reasons that make taking your masters in Canada an ideal experience for students who would like to learn a new language in the course of their study.
• Culture Diversity
Canada hosts people from different nationalities, making its population multicultural. More than 200 nationalities are represented by the Canadian student body. That makes everyone, including the international students, feel accommodated. The unique cultures represented by different nationalities allow you to enjoy cultural diversity and presents you with a chance to create new friends from the global divide. This is not just mere words. When taking your masters degree in Canada, the school program is usually designed such that you get ample time to enjoy other experiences and get to learn a great deal about the country and its people in general.
• Quality Life
Canada's standards of living are very high, and the nation is ranked among the safest in the world. It has a stable and peaceful environment that's conducive for learning. If you want to enjoy the safety and high living standards as you study, then Canada is the place.
Which are the Top Canadian Universities Offering Masters?
Canada's institutions perform so well in the main global ranking tables, proving its world-class reputation for higher education. According to the Times Higher Education World University Rankings, six Canadian universities feature among the top 150 worldwide giving a glimpse of the quality education offered in these institutions.
---