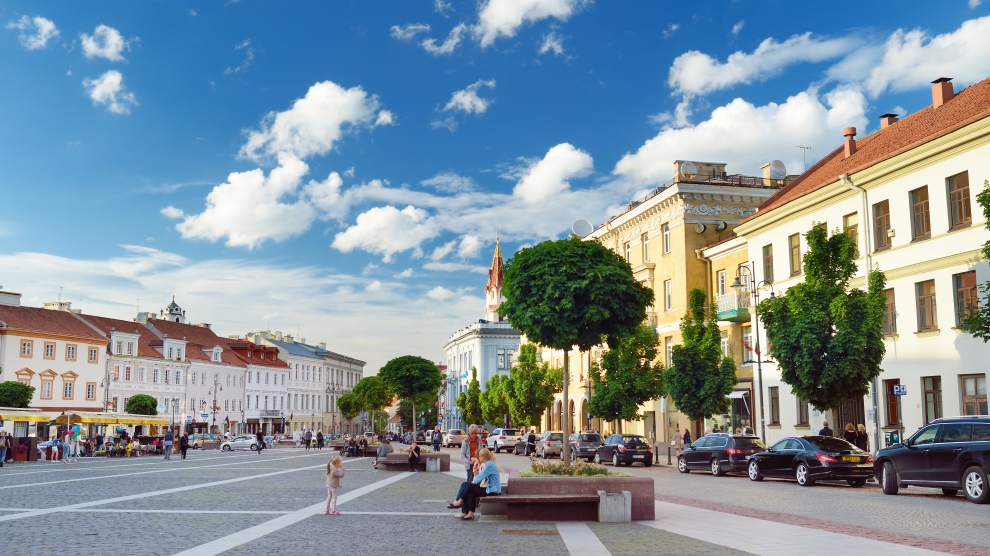 Study in Lithuania for International Students
Lithuania is a Northern European country and a member of the European Union. It's ranked among the most educated nations in Europe, with an increasing population of international students. The country has excellent academic institutions, equipped with innovative facilities and a rich student body. Four of the top universities in Lithuania are ranked among the world's best educational institutions. The country is experiencing an increasing annual growth in international enrollments.
In addition to Lithuania's longstanding academic tradition, the country has friendly and welcoming nationals, significantly cutting down on the xenophobic fears that some countries are known for. As such, your student life and the entire learning experience would be peaceful.
Studying in Lithuania for international students is fairly cheaper compared to other top universities in Europe making it attractive to foreign students from different backgrounds. There are many factors that would make your study in Lithuania amazing, including lower cost of living, exciting student life, modern learning facilities, and quality education.
Where you need more information about studying in Lithuania, you can always Contact Mousez for guidance on the application process. This will make the whole process way easier for you.
Let's see why you should consider obtaining your higher education from Lithuania.
· Exhaustive Education System
Most of the top universities in Lithuania offer higher education degrees for undergraduates, graduates, and postgraduates, allowing the students to advance their studies to whichever level they desire. The academic year starts from September and ends in mid-June, with an option for students to study either full-time or part-time. This system is suitable for all, including foreign students.
· Tuition Fees and Scholarships
Tuition fees at universities in Lithuania depend on the institution, the specific study program, and your level of education. On average, the annual cost of studies is 1300 EUR for undergraduate, 2300 EUR for master's, and 8400 EUR for postgraduate studies. However, this is for students from the EU. If you are a non-EU student, slightly different rates may apply.
The interesting this that you can Apply Now for scholarships to help you cut down on the amounts you will pay. Both foreign and local students can apply for scholarships. In most cases, the scholarships cover both tuition fees and living expenses, which would make your studies cheaper. Almost all the top universities in Lithuania offer scholarships from their own funds to students who meet specific requirements. Therefore, once you enroll to study in Lithuania you should find out if funding is available and apply for a scholarship through the Mousez website.
· Lithuania Student Visas
If you're a citizen of one of the European Union countries, then you don't need to apply for a visa to study in Lithuania. However, if you're a non-EU citizen, you will need a visa to be considered to study in any of the country's institutions. You will need a National Visa and a Temporary Residence permit.
The National Visa allows you to stay for a period of more than 90 days in Lithuania, whereas the temporary residence permit gives you the right to reside in the country for a period specified in the permit. To obtain the Lithuania Student Visa, you can apply at an embassy, diplomatic mission or consular post of the Republic of Lithuania.
· Student Housing and Living Costs
All the universities in Lithuania offer every student an opportunity of living in the halls of residence. Some of these halls of residence are situated near the universities. However, some are farther away, meaning you may have to use public transport to get to school. The accommodation costs are friendly and affordable for all students. Normally, two or three students can stay in the same room so as to share the accommodation cost, which ranges between 50-100 Euros a month.
Generally, the cost of living in Lithuania is lower compared to many other countries. Therefore, it is affordable for a majority of students even those from backgrounds that are not financially well off.
---