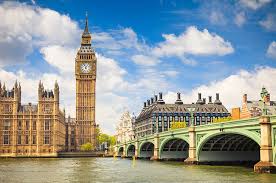 The Benefits of Studying in The United Kingdom from Egypt
Each year, students from many countries spread across different continents travel to the United Kingdom for higher studies, with most of the international studies either pursuing their bachelor's or master's degree. Not all the students traveling to the UK to further their education get spots in the top universities in UK, but quite a number still accept opportunities to study in the country after all. Another point to note is that not all the students who travel to the UK for their higher education do so because they're seeking to pursue some technical course that's no available in their native countries.
What does this say? That there is something special about studying in the UK. Otherwise why would someone leave their country to study some humanities course if there were no extra gel in studying in the UK?
Mousez, a global leader in the globalization of education, offers a wide array of services to persons who'd like to further their services abroad. Whether you're interested in taking your masters or bachelor in UK, they provide all the necessary support. And clearly, UK has been one of the most sought after study abroad destinations. Mousez also offers scholarship information to students who aspire to study abroad. For scholarship possibilities, you can go ahead and Apply Now.
Why Mousez and other international study agencies in Egypt are getting applications from a plethora of students interested in studying in the UK is because of the many benefits associated with studying in the UK.
Below are some of the benefits of taking your masters or bachelor in UK.
1. High Quality Education
Are you keen on getting very high quality education? If your answer is "yes," the UK would be one of the best destinations for you. According to a research report by the Research Assessment Exercise, research projects conducted by UK educational institutions are world leading and are internationally recognized. Graduates from the UK have an amazing record in the employment sector, particularly in the performing professions. This doesn't apply exclusively to students who study in the very top ranking universities in UK, but more or less everyone who goes to any of the accredited and internationally recognized UK universities. Another interesting thing is that the top universities in UK also have spots among the world's best.
2. Work and Study Opportunities
One of the reasons why many Egyptian students avoid some countries is because such countries either make it very difficult for international students to work and study at the same time or completely prohibit it. The UK, however, handles things differently. When you go for your masters or bachelor in UK, you get the the opportunity to work as you study, with the opportunity of getting a work permit after completing your studies also available.
3. Scholarships and Grants
Whether top ranking universities in UK or the other mid-ranking academic institutions, international students get access to several scholarship and grant opportunities. In fact, opportunities are even more for bright students. Before you apply for the scholarships, you'd first need to be accepted by the university where you'd like to go and study. The interesting thing is that the scholarships aren't just limited to tuition, but many also cover living costs.
4. Friendly Environment Supported by the Government
Thinking of holding a party or an event as international students? It's not a first. Every year, the UK government offers an optimal environment to allow international students to hold parties, outings, events, among other activities. This isn't just about the top universities in UK, but rather something across all institutions of higher learning in the country. There are also existing, robust programs through which the government is helping international students to resolve issues or address challenges they're going through in the land, not just as international students, but also as foreigner citizens.
5. Transparent Process for Obtaining UK Student Visa
The amazing thing about the UK government is that its open to welcoming international students seeking to take their studies to the next level. Regardless of whether you're seeking an opportunity in the top ranking universities in UK or any other academic institution, you'd be sure of the government's support in processing your visa, provided all the requirements are met. Students who'd want to study in the UK are required to obtain a UK Tier 4 General student visa, which is quite simple to obtain and involves a very simple process. The process of visa application is both transparent and user-friendly for international students who've an offer/CAS and have the proof of funding to take care of their education.
If you're keen on studying in the UK from Egypt, you can Apply Now for scholarships. If you haven't received your admission, you may want to follow up on that first. Mousez is available to help you throughout the process.
---