The Best Places to Study Abroad This Year
For many students, studying abroad in some of the top universities in the world is a dream. But with 190 countries to choose from, the obvious question is, how can you pick the best nation to study abroad? Of course, the response varies from one individual to another and depends on what exactly you want to study. Nonetheless, experts can still compile a list of some of the best study destinations abroad based on their experience and the results from countless studies conducted in recent years. Bearing this in mind, read on to find some of the most popular destinations worth keeping an eye on in 2019.
1. USA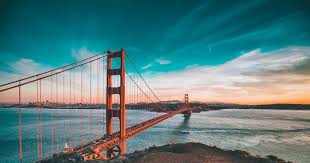 The USA is a big nation with virtually everything you may need. With the existence of top universities and the best study abroad programs, learning never falls short in this destination. With several programs from some of the top universities in the world, international applicants have plenty of options to choose from. It might be one of the most expensive countries to obtain your education but with study abroad scholarships so easy to acquire, the US still remains a great study destination for international students.
2. United Kingdom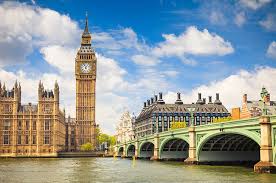 Talk of eating fish and chips in a country where English is the recognized language and England fits the bill. The idea of living in London in itself is fascinating and it has been a city of choice for many students. Other famous towns include Manchester and Cambridge. Save for the gloomy weather, the UK is a great option for many students looking to cherish diversity and culture. With countless study abroad programs to choose from, choosing the right program can be baffling. And this is where Mousez comes in to help you in the application process and enable you to pursue your academic dreams.
3. Australia
A globally recognized leader in education with some of the best study abroad programs, Australia makes the cut due to its wide-ranging programs that are available across various institutions. Whether you are pursuing an undergraduate or postgraduate program, the existence of plentiful options makes it certain that your program is covered. Not to mention its popularity in terms of the kind of lifestyle it offers. Home to some of the best beaches around the world, varied landscapes, and wildlife, you have a plethora of outdoor activities to choose from. With so much at stake, calling Australia a great study destination would be an understatement.
4. Germany
Honestly, the list of the top study destinations abroad would be incomplete without mentioning Germany. From high-quality education to study abroad scholarships and varied programs which are quite affordable, Germany has plenty to offer to international students. Programs associated with European history are best offered in this country. In addition, if you want to pursue popular courses such as economics, sciences, and math then you can do so in prestigious cities such as Munich and Berlin which also host some of the top universities in the world. Its central location makes it a worthy option for students-come-explorers who would like to tour different European countries in the course of their learning.
5. Canada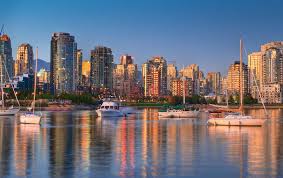 Canada is increasingly becoming a popular destination for international students and it's not for nothing. Ranked among the safest countries to live in, studying in Canada gives a memorable experience thanks to the existence of top universities in addition to a diversified environment that gives plenty to enjoy. From Royal Roads University to the Center for Arts and Technology as well as Stenberg university among other prestigious institutions, students have plenty of options to choose from. Coupled with the low cost of living and high-quality life, it is clear to see why this nation is quickly becoming an academic giant in North America.
So that marks the end. The decision of what study destination to consider can be intimidating. But with adequate research and proper consultation, making a well-informed decision should be easier. The good thing is, you already have reliable websites such as Mousez that guarantee a hassle-free application process to help you focus on your academic objectives. Needless to mention its key role in helping you to obtain the study abroad scholarships.
---