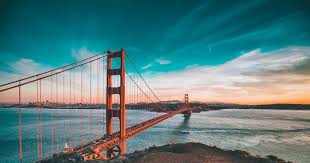 Top Courses to Study in USA as an International Student from Egypt
Like it or not, the USA remains a desirable destination for students looking to study abroad. While the reasons may vary from one individual to another, one thing is that the US provides prestigious programs that enable any student to cement their status in the highly competitive global employment sphere. To be honest, your native country may not offer the kind of facilities you will find in most of the top learning institutions for masters or undergraduate courses in USA.
This, therefore, begs the question: Which are some of the best Bachelor USA courses worth pursuing to make an excellent investment in your future? While Mousez can help you complete the application process effortlessly, the choice for what program to pursue remains a personal decision. That said, here are a few courses from the top ranked universities in USA worth keeping an eye on.
1. Engineering
Engineering is ranked as one of the most popular degree majors for international students in the top-ranked universities in USA. Despite recording a low intake in recent years, this program remains a valuable option for many students and it is for a good reason. As a practical field, engineering prepares students for exciting opportunities in various specialty areas such as civil engineering, mechanical engineering, and electrical engineering.
2. Business Administration
Business Administration is an area of key interest for international students and Egyptian students are no exception. Masters of Business Administration and the Bachelor of Business Administration are some of the most significant programs for individuals looking to build a career in the Business platform. Luckily, a host of institutions including Western Washington University, University of Florida, and Arizona State University offer this and other undergraduate courses in USA. Always remember that you can streamline the application process by exploring our website for some invaluable tips and expert help where necessary.
3. Computer Science
With the advent of technology, it was only a matter of time before IT related Bachelor USA courses such as Computer Science gained popularity across the globe. That has since come to pass and today, the program has witnessed a massive growth in the USA and the entire globe at large. IT jobs attract handsome financial rewards making all efforts to pursue this program worth it.
4. Health Majors
For many years, the USA has been the perfect destination for students looking to pursue programs such as medicine and nursing. And it all goes down to the top-grade facilities that most of the top-ranked universities in the USA have to offer. A sneak peek into the annual intake shows that Canada and Nigeria send the highest number of students to pursue such programs in the USA. However, they would be suitable Bachelor USA degree options for Egyptian students too.
So that marks the end. Choosing the best undergraduate courses in the USA doesn't have to be so hard when you have all the options at your disposal. And now with the application process so easy to complete, probably it's time to turn your dreams into reality.
---