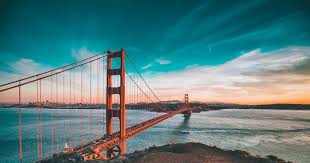 Top Pick Universities in USA for International Students
The United States of America (USA) is the world's leading study destination for international students from Asia, Europe, Africa, Australia, and America. It is not for nothing that students prefer to study masters in USA over other global destinations when it comes to pursuing higher education abroad. It is obvious that this can only be attributed to the high quality education that the US universities US universities offer, right? In fact, that is the reason why they always rank high in different global research reports. QS World University Rankings, for example, is dominated by the US Universities, and it has been so for many years.
There are also exclusive rankings for the country's academic institutions. This is usually done based on academic quality, graduation rates, and the strengths of the faculties offered, among several other indicators of excellence.
If you are planning to join one of the top universities in USA, the following list can be of great help. You can as well make an application here as a first step to getting scholarships.
1. University of South Florida
This major public research university was founded in 1956, and is located in Florida, United States. University of South Florida is the fourth largest public research university in the state of Florida . It hosts around 48,000 students. The university has three campuses located in Tampa, Sarasota-Manatee and St. Petersburg. The University of South Florida offers quality education to both local and international students, sporting more than 180 programs from undergraduate to doctoral level. This university is one of the most sought after institutions to study masters in USA. Already, Mousez has a lot of information about this university. As part of Mousez services you can always contact us for further guidance on how to proceed with the application.
2. Washington State University
Founded in 1890, this public research institution comprises of four campuses. Undergraduates at the institution get to choose from 95 majors, 86 minors and more than 100 in-major specialization. And for postgraduates, the university offers 76 masters and 64 doctoral programs. This makes it a choice institution for those who would like to study masters in USA. One of the interesting parts of the institutions is that it has around 1,500 study abroad programs in 82 countries worldwide. The University also has an energy program, providing information on energy efficiency for organizations and consumers.
3. University of Vermont
University of Vermont was founded in 1791. It is one of the top universities in USA. In their study program, the university uses a semester-based academic calendar. It was ranked position 96 in the 2019 edition of Best Colleges is National Universities. Other than the well equipped classrooms, the university has the Rubenstein Ecosystem Science Laboratory, a waterfront campus with a floating classroom on Lake Champlain. The environment in which the university is established allows the students and the whole institution to connect to nature. University of Vermont offers 50 master's programs and over 20 doctorate courses. Its high performance has put it among the best universities in USA.
4. Pace University-New York
Pace University New York is based in the New York metropolitan area. The institution, founded in 1906, offers several courses including accounting, biochemistry, computer science, forensic science, musical theatre, economics, environmental studies, and information technology. The university, which is one of the best universities in USA, has produced many great professionals who are excelling in diverse fields. A few examples of notable alumni include James Quinn, former president of Tiffany & Co., Diana Elizabeth Scarwid, an American actress with an Academy Award nomination to her name, Ivan Seidenberg, and former CEO of Verizon Communications Inc. This university has made a name for itself as one of the top universities in USA.
5. Illinois State University
Illinois State University works on the mantra of promoting a small-college environment with large-university opportunities. The university has a reputation for academic excellence, ranked at number 83 in the US for high graduation and is also featured on the World Report's list of best public national universities. It is because of the high quality of education and its robust infrastructure that it has attracted many students from across the globe. Not only is the university is a go-to academic institution for higher education, but it is also a destination for many international students. The university's student body comprises of students from 69 countries, with the diversity increasing every year. If you want to apply to the school, but do not have the requisite information, you can always Contact Mousez for further guidance.
Regardless, it is essential that you make a well-informed choice when selecting among the best universities in USA. There are several factors to consider, including tuition fees, faculties, location, and more.
You can always check out Our Blog for more interesting topics that can help you in your plans to study abroad.
---