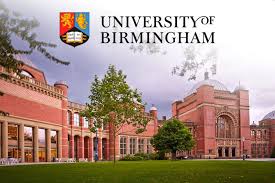 University Of Birmingham
Mousez study abroad , Apply Now.
Overview
University of Birmingham is a public research university located in Edgbaston, Birmingham, United Kingdom. It received its royal charter in 1900 as a successor to Queen's College, Birmingham and Mason Science College, making it the first English civic or 'red brick' university to receive its own royal charter.
Location
Birmingham B15 2TT, UK
know More : click on Majors
Building and Architecture
Business and Finance
Engineering
Law
Environment and Agriculture
Marketing and Media
Mathematics
Music and Performing Arts
Science and Health
Education
---